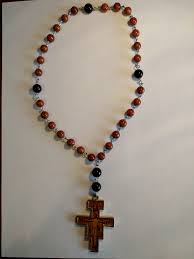 random search on the internet
My counselling priest gave me some homework: to look at videos from Jordan B. Peterson, and Jonathan Pageau, both are people who talk about traditional customs in a positive way, and Jonathan is an Orthodox Christian Iconography who explains the role of symbology in everyday life.  I also signed up for the  Peterson's et al self-authoring as a way to really get into this therapy, to access my traumatized brain and heart, and to write about it without descending into the abyss of woe is me, how horrible it was what happened to me...(there is a time for that and it is necessary, and to tell you the truth I will never get over the pain of the abuse, emotional abandonment, mental debilitation, but I don't want to live there anymore). 
I'm excited because I found some apps from Google play, habitica, noom, habit breaking apps that I think will help a lot for me to start replacing bad habits with good ones.  I'm fighting the motherlode, though, and that is why I'm also excited for the meeting that will occur this coming Monday. There will be a  new therapist (who is Orthodox); my pastoral counselling therapist, a school advisor, caseworkers...they will all be there and as a team, we will map out a plan to help me successfully gain employment by managing better my dysthymia, depression, anxiety...and executive functioning disorder..that I believe is caused by the thought distortions I have when in anxiety or depressed mode.  And I will continue to attend the weekly 12 step group run by an Orthodox Priest, it's online...and I don't talk much, I listen...and I get a lot out of it.   It's very helpful that all of this is happening for me within an Orthodox setting.
But I know that it will be a challenge.  I learnt so much already, how to identify thought distortions.....And with my reading plan to finish Time and Despondency, How to Live an Orthodox Life, revisit Your Thoughts Determine Your Life, and St Theophan the Recluse!!!!.... This is something I'm so grateful for.

However, I think God will be with me every step of the way.... So that is what I am doing right now. Substitute Teaching...I will talk about that tomorrow.  I totally messed it up, on Thursday, but will analyze what I have done differently not to fall into despair over it.  (Although I did binge eat). 

Well, Have a Great Day!!!!! I'm going to the garden today to water and set out some seedlings!!!!!!!!!
May God Continue to Bless You and Not Forget Me Either