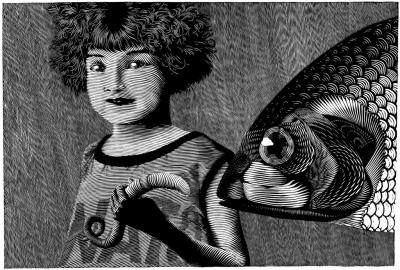 Peter Allick, St. Petersburg, c 2000-2012
Today was rough, again. Yesterday my thoughts were helter skelter, and yet the day ended, and I was still standing, so to speak. I remembered God.  I remembered, via my friend the Ascension. I remembered to pray.  The children in all my classes reminded me of restless souls, being pulled one way or the other. I felt helpless, because I was struggling too...trying to learn executive function skills at this late stage, but not thinking I should be giving up because I am at a late stage. 
Trying to heal from not only the darkness of a broken childhood but the brokenness of the world, of my youth and of today. The culture that seeks to poison and destroy the souls of our adults and our children. A monk once said that the Western world is producing children for the abyss of hell. I was shocked when I read that, [How to Live a Holy Life: Metropolitan Gregory of St. Petersburg, c1860; Printshop of St. Job of Pochaev,, Holy Trinity Monastery], 
But in actuality, he is absolutely right.  The evidence is incontrovertible.  Then how more important to work on my own sinful nature, my own sinful wounds, so that I, like St. Seraphim has so eloquently taught, that I  can be proof of a higher existence, a proof of a living God, and the changes the death and Resurrection of His son Jesus Christ, can wrought in any soul that believes in HIm, with their entire mind, heart, soul and body on the Lord. We strive for the entirety daily...but to be able to strive...isn't this a proof as well? A noble proof? That such a noble people still exist on the face of the earth...?
It's hard...the wounds of my childhood, sadly, are not unique...but the ability to get help for it is so hard, and there seems to be a force that inhibits, hinders any movement toward healing, even toward secular healing.  I know, because I have to struggle mightily at times to encourage the social workers to help me not to maintain an existence on welfare, but to learn to maintain an existence of a self-sufficiency that is not reliant on the State.  
It's really hard to get off the plantation, and I was never on it ideologically, however, economically, I was born into the system. In the group home I grew up in, the irish poor, the italian poor, the polish poor, the african american poor, most of us had been born into the system, and there was no real effort to help us not escape it.

I used to worry about it, even then...
But today, even late, I was able to rise again, from my bed  of anxiety and despair, and to work, and to put one foot ahead of the other....
and to remember to pray.
May Christ God Continue To Bless You and Not Forget me, Either.