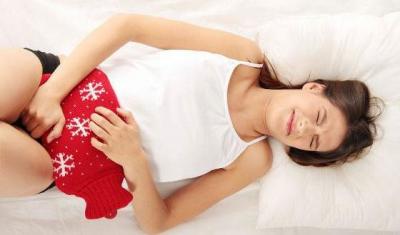 Have a wedding at your house? Have a camping trip this week?  Hang out plans with friends? What about the inevitable periods?
I know this is annoying to postpone your plans. As you have to welcome your periods at the same time. These are the times when this mark of womanhood turns into a curse. But every problem comes with many solutions.
Ever thought that inducing your periods fast is the best way out? Yes! I'll tell you the best remedies which can induce your periods soon. Unlike delaying periods, inducing periods fast don't cause such harm to the natural cycle. 
Delaying periods is a harmful way to get rid of the pain. It may put a permanent full stop to your menstruation. You may not have heard of inducing periods fast often. But delaying periods is quite known to every woman. This is the reason woman opt to delay periods more, but not now.
There is a variety of remedies to induce your periods soon. This may vary from exercises to herbs.  Read them and help them enlighten the solutions.
Vitamin C: It induces periods faster. It fastens the production of estrogens. This stimulates the uterine contraction and leads to early bleeding. Vitamin-C rich products like kiwis, orange, tomatoes, etc. can be great options. Eating broccoli and bell peppers also counts in the list.
You can also have cranberry juice. But before having a lot of this vitamin, make sure you are not pregnant. Consumption of Vitamin C can lead to miscarriage.
Parsley tea: All can agree on the fact that periods are a mess. They bring along cramps, irritation, and many other side effects. There comes a green solution to this problem: Parsley tea.
It stimulates blood flow in the areas of uterus and pelvis.
Despite toxic effects of tea, parsley tea is safe. All the herbalists believe it as the best herb to induce periods soon. I'll recommend you have 2-4 cups a day.  Do not go above the recommended dosage.
Papaya: Most people don't like papaya. But it serves the best advantages.
Papaya is a great option to induce periods soon. You should have papaya regularly as it generates heat in the body. It also enhances the production of estrogens causing menstruation soon. It consists of carotene that plays the main lead.
You can have other items which are rich in carotene. Some of them are carrot, pumpkin, etc.
Dong Quai: It is the number one remedy which will help you the best. It is the most favored remedy of all. It ensures the blood flows to the pelvic region. It also helps with irregular and absent periods.
These are the dried roots of sinesis. It is a Chinese herb which helps women with sexual enhancement.
Jaggery: It is a sweet that is always available in every household. Jaggery not only improves digestion but helps you with inducing periods soon.
I'll recommend you to have it with sesame seeds on an empty stomach. You can replace sesame seeds with ginger juice.
Turmeric: People have been using for since ages for promoting periods. It is also used for relieving pain. There are two ways to use turmeric:
<!--[if !supportLists]-->ü<!--[endif]-->Take turmeric powder and sprinkle well on your food. You can sprinkle it on steamed vegetables, rice, etc. This is an easy to do way.
<!--[if !supportLists]-->ü<!--[endif]-->Boil a teaspoon of turmeric in a cup of water. Drink this water twice a day. This is an effective way to induce your periods soon.
Ginger: Every woman knows how ginger serves the best as seasonings in the kitchen. But only a few of you may know that ginger helps in many other ways. You can consume ginger for inducing periods. Ginger also assists menstruation with fewer cramps and pain.
It is very rich in antioxidants which make it able to relieve cramps, nausea, and vomiting.
Some exercises that help periods come soon are:
Push-ups:  Do regular push-ups for about 12-20 times a day.
Aerobic:  This involves dancing, biking, etc. These also maintain the metabolism of your body.
Rope jump:  Jumping 4-5 minutes daily is more than enough.
Sit-ups:  Do sit-ups for at least 15-20 minutes a day.
Apart from natural ways, you can also turn to medical ways to induce periods. You can take pills that are available at the stores.
Use of aspirin can also be an option. Take two aspirins and make a fine powder of them. Dissolve this powder in half a cup of water. Add a half teaspoon of sugar and honey. Drink this mixture once a day. Do not use more than two aspirins.
I'll recommend you not to use this method. You have safer and natural options. You can turn to these safe options rather.
There are no such side effects of inducing periods soon. It may cause allergic reactions. Avoid taking a lot of Vitamin C products. It may cause harmful effects.
I have provided you the best ways to induce periods fast. But it is still confirmed that interfering natural systems are no intelligence. Inducing periods fast when necessary is fine. You should not violate the nature for no reason. Try to deal with these matters naturally.